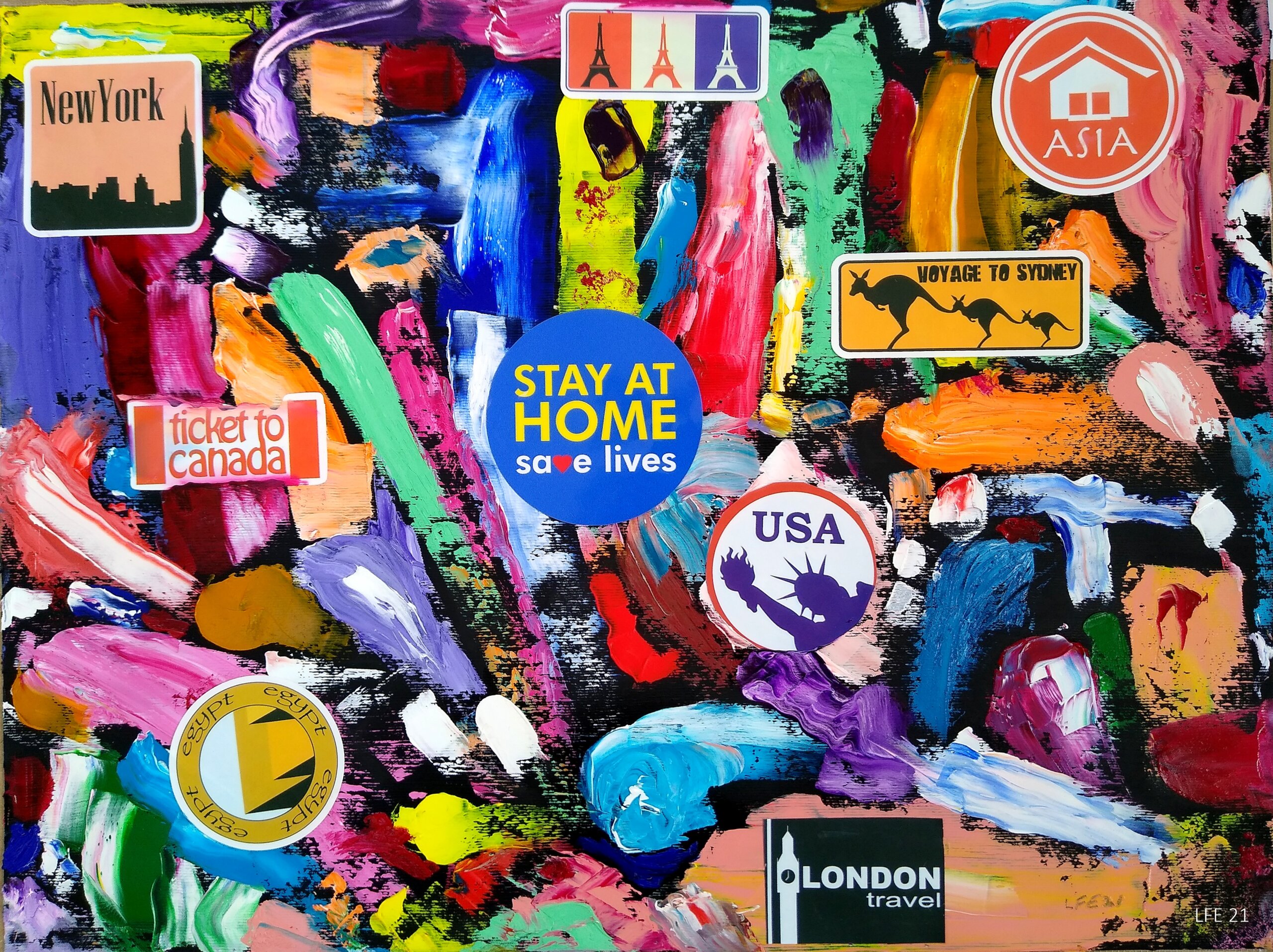 As the UK enters its third lockdown, my painting brings an important message for all. Also as the coronavirus forces us to endure an unprecedented time of distant social contact, art can remind us of our interconnectedness.
The World Health Organization and a coalition of cultural partners are to launch a "call to action" to galvanise the arts in countering the mental health crisis of isolation, anxiety and bereavement caused by the Covid-19 pandemic. Known as Healing Arts 2021, the global campaign kicks off with a week of virtual talks and events on 22-26 March in conjunction with University College London, Tate galleries, Italy's Castello di Rivoli Museum of Contemporary Art, the UK's newly formed National Centre for Creative Health, the Hospital Rooms charity and the Saudi philanthropic foundation Community Jameel.
At a news conference at 17:00 BST 5th July 21, Boris Johnson will say how and when the final step of the government's plan for easing coronavirus restrictions will happen. The Health and Social Care Secretary Sajid Javid will also announce the plans to Parliament.
The prime minister is expect to confirm he is confident the majority of the remaining Covid restrictions in England can be lifted from 19 July.
Update Oct 22– If you have Covid , at some places of work you are now expected to attend unless you are physically ill with the virus ! A 4th vaccine is available for some.