About
I enjoy bringing subjects to life with bold use of colour and have developed my own distinctive style using acrylic paint on board, painting landscapes, wildlife and world events, occasionally including humour with a social commentary.
I especially enjoy producing work that provokes a response from the viewer, often experimenting using contrasting colours. I aim to inspire the viewer to connect emotionally and question the status quo.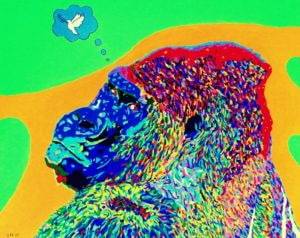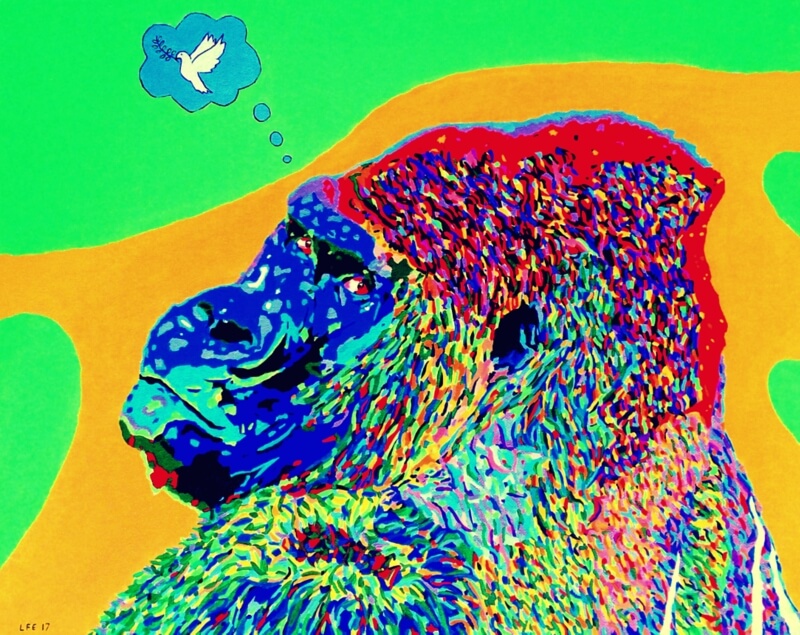 Gallery
I admire the work of all artists, with a particular interest in the era of Pop Art and the work of Andy Warhol, with a focus on his experimental use of colour and mass produced images based on popular culture and icons of his time. Warhol worked across a wide range of media—painting, photography, drawing, and sculpture.

Although he was a successful illustrator, Warhol wanted to be taken seriously as an artist. Inspired by the new wave of art he saw in New York galleries, in 1960 he started making hand-painted pictures combining advertising imagery with creative painting. This soon gave way to a clean graphic style now known as Pop Art. His images of consumer items such as Campbell's soup cans are rooted in his experience of an emerging consumer culture, selling a dream of economic and social progress.

In addition, he was a highly prolific filmmaker. One of his most famous films, Sleep, monitors poet John Giorno sleeping for six hours.

Other leading artists of the Pop Art movement were Edward Hopper, James Gill, Robert Indiana, Jasper Johns, Roy Lichtenstein, Claes Oldenburg, Robert Rauschenberg and Tom Wesselmann.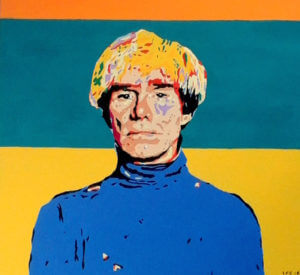 Exhibitions
In 2017 I exhibited at the Buckland Art Gallery in the Cotswolds. In 2018, I exhibited and sold at the Liverpool Art Fair. Over the last few years I have exhibited at the Grundy Art Gallery in Blackpool and in 2019 at the Surface Gallery in Nottingham.

In 2019 I also exhibited at the Met Quarter with DOT Art Gallery in Liverpool and was displaying a Beatles painting with Promoting Art in Aintree as part of their Valentine's Day theme.

Due to the current pandemic, all exhibitions have now been suspended and replaced with virtual online shows of which I have participated in several, see news items.

The Street Art Festival 2021 is now calling for submissions. Graffiti, Alternative, Paste Up , Yarn Bombing etc . The Street Art Festival at Surface Gallery, Nottingham celebrates and supports Nottingham's thriving alternative art scene by showcasing some of today's best local, national, and international street art " Up to six pieces can be submitted per person and all work will be hung salon style, packed from floor to ceiling. All submissions will be displayed as long as you can get them through the door " I am giving this serious consideration. Deadline 24/7/21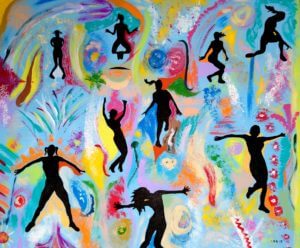 Portfolio
Most of my work that is not celebrity based is for sale, ranging in price from £150 – £250 unframed, including postage to the UK. Please email me for details and price. The painting on the left, the Beatles statue in Liverpool by the Albert Dock, which was on permanent loan with the Aintree University Hospital is now sold. See my eBay account where some of my paintings are for sale. My positive feedback includes
" Great painting " "Superb " and "Beautiful "