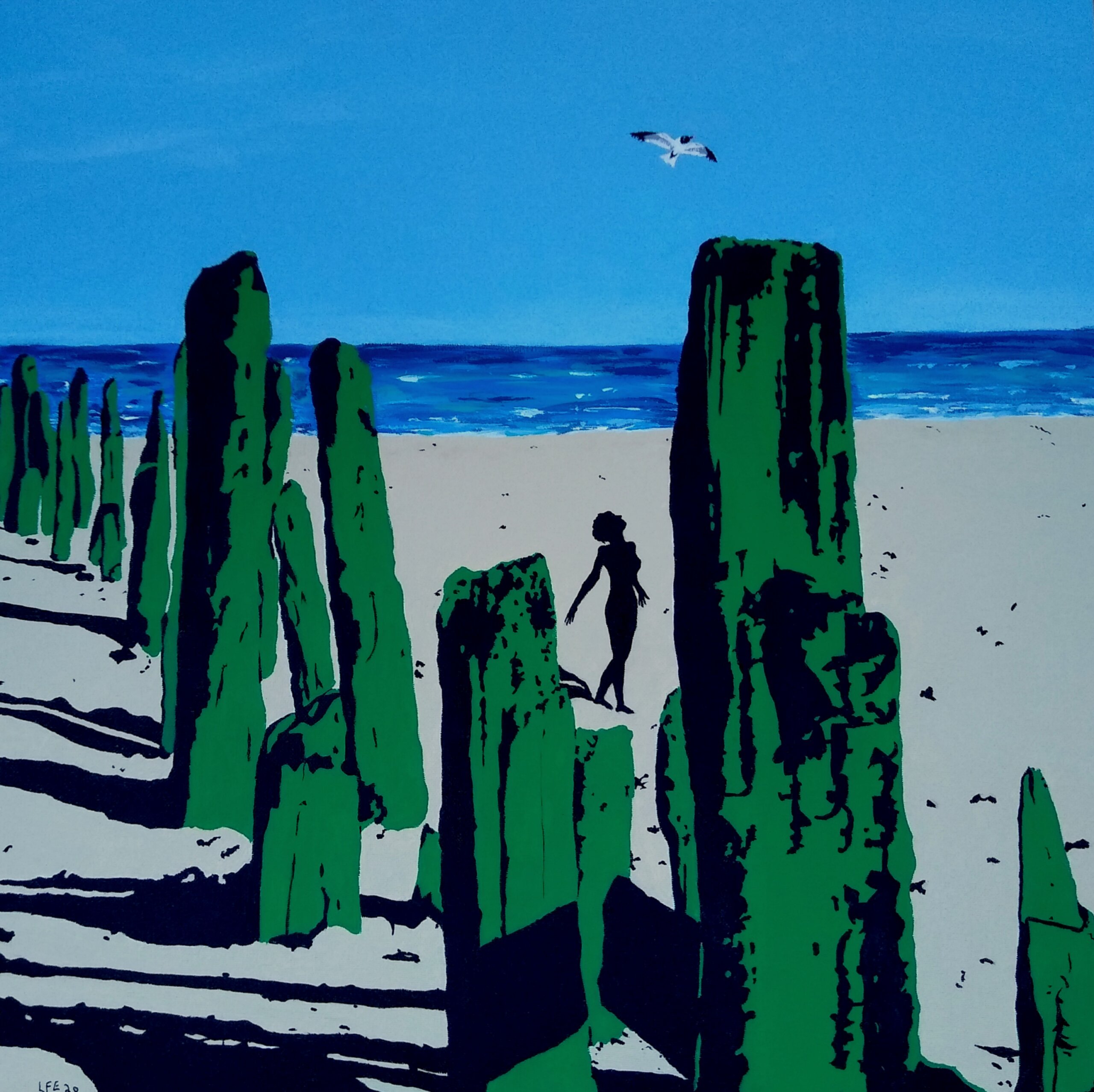 Just completed this new painting .This is my interpretation of lockdown through the eyes of  a young woman, perhaps she is dreaming. I painted this in the last few weeks during the virus confinement .Perhaps she is not alone , see the painting and imagine …… The wooden sea defence structures are called groynes.
To be featured in the STOA exhibition, Out of Body, opening on December 15th 2020…. " We were very impressed with your work and how it tied in with the theme of Out of Body " . Also to be included in the King House fine art magazine,available 20th December .
Also now very popular on eBay at £185 ono. Sorry now sold.