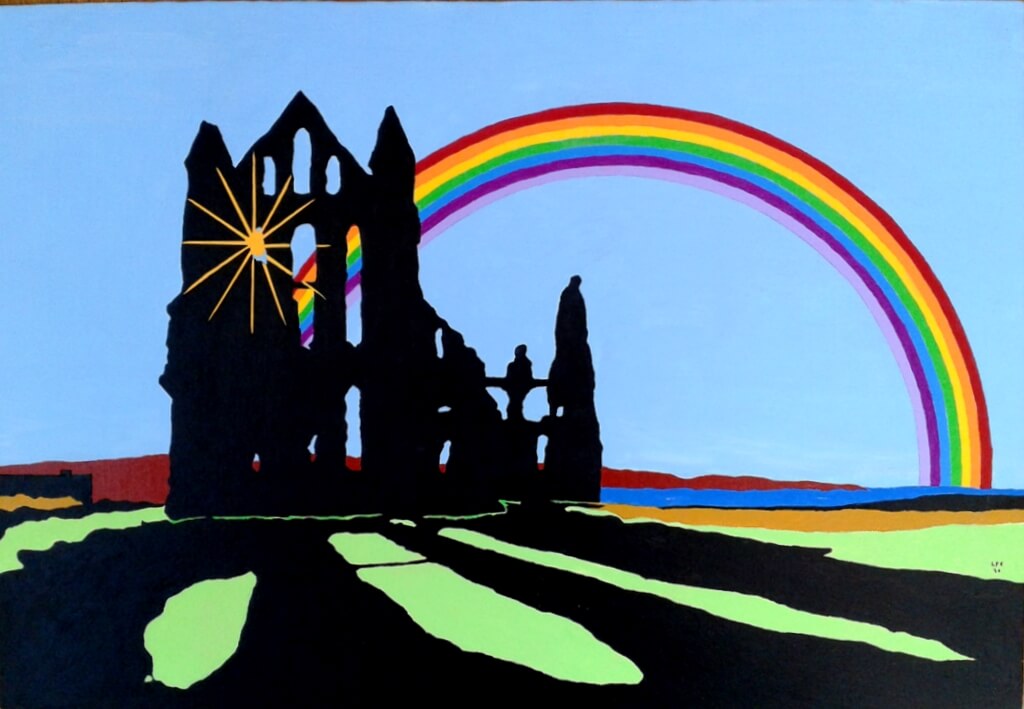 My work has been selected to be a part of the Big Screen Plaza's #CreateBecauseWeCare digital exhibition! The exhibition will be displayed beginning this summer (2020) on a 30-foot digital billboard in New York City. Also selected by Art Gallery 118 to be featured as part of their " In Time of Corona " online exhibition in December 20.
Big Screen Plaza is an arts media organization in New York City that owns and operates a 30 ft. digital billboard overlooking a 10,000 sq. ft. public plaza. Throughout the year, the screen displays a rotating collection of digital exhibitions, photography and visual art. Additionally, Big Screen Plaza partners with New York artistic & cultural institutions to promote upcoming events, ranging from sports to the arts, technology to fashion.
It is centrally located between the Empire State Building, Madison Square Garden, and the art galleries of Chelsea.
My painting is based on Whitby Abbey which was a 7th-century Christian monastery that later became a Benedictine abbey. The abbey is situated overlooking the North Sea on the East Cliff above Whitby in North Yorkshire.