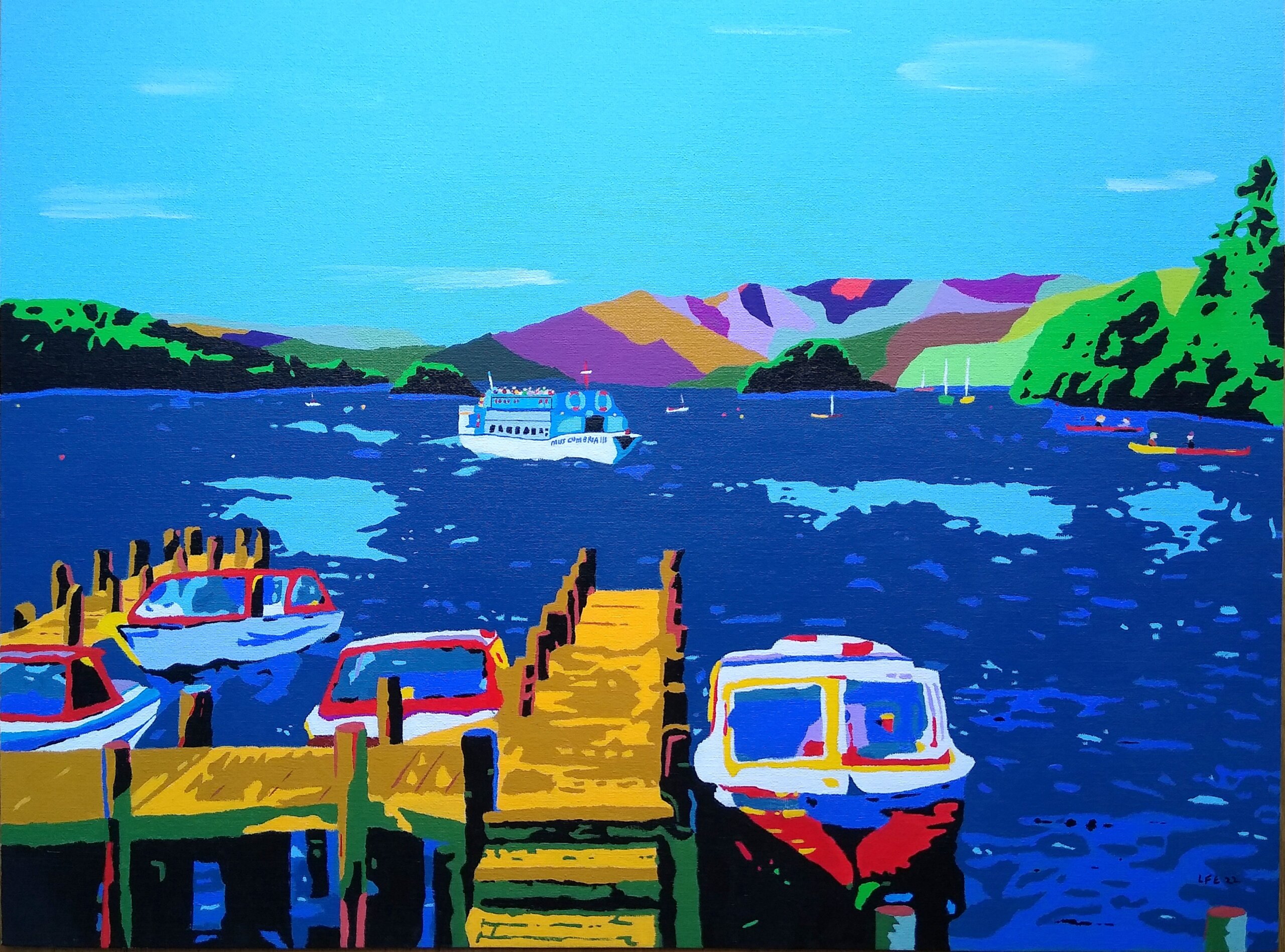 My latest painting " Windermere " large stylised/abstract acrylic painting on canvas board of this famous tourist destination in the Lake District. Size 24 x 18 inches, Windsor and Newton canvas board, framed. The painting took 4 weeks and used over 30 different acrylic colours.
News Item-
A "snapshot" survey of England's largest lake recently found water quality was "not high" in all areas but that there was "no evidence" of problems across the whole of Windermere.
Lancaster University, which published the results, said it marked the start of a long-term monitoring programme.
Project leaders explained a fuller picture of the lake's water quality would emerge as more data is collected.
Windermere is still however a wonderful place to visit but "users" of the lake need to be aware.