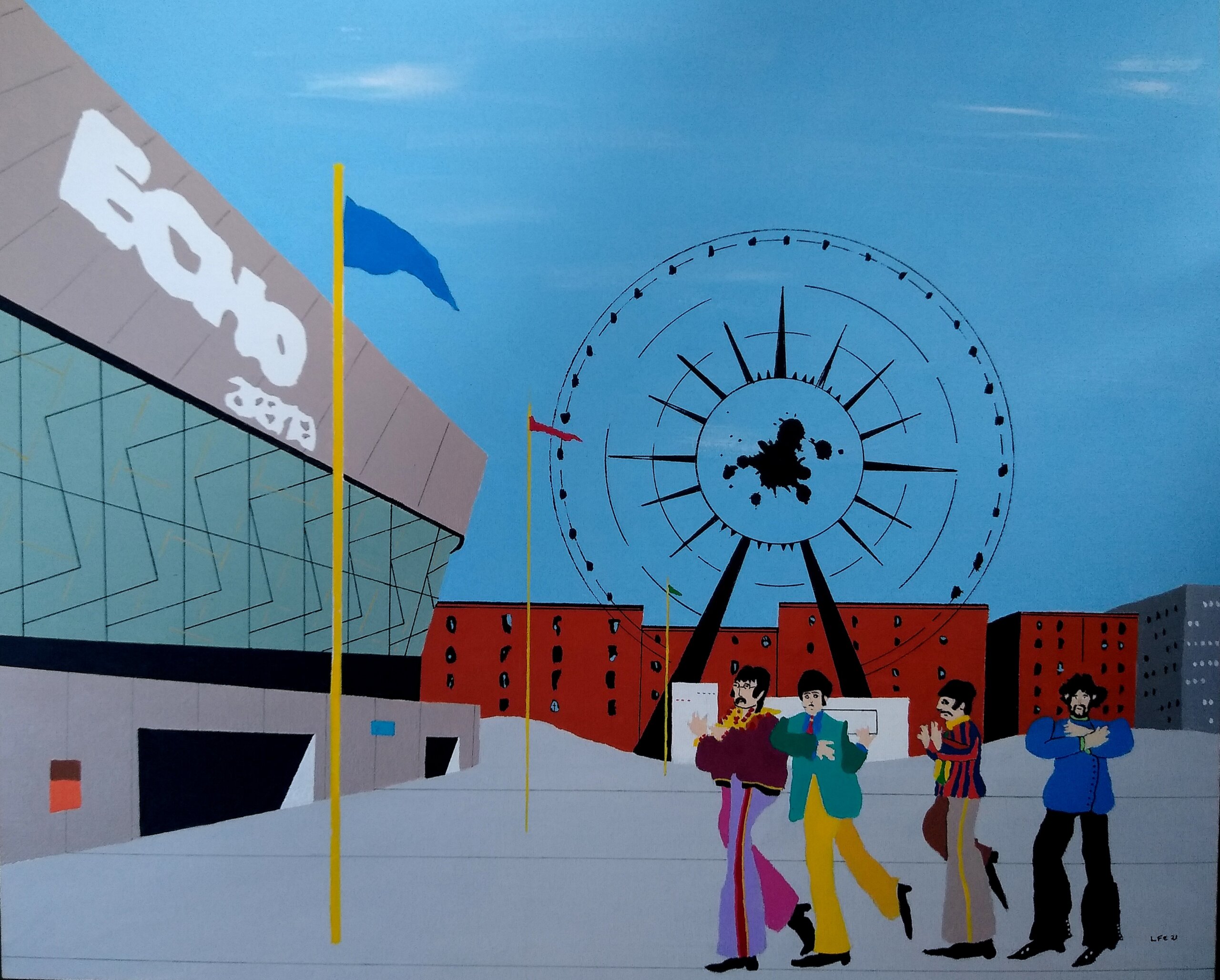 I am now doing a series of Beatles/Liverpool paintings. The Beatles were an English rock band formed in Liverpool in 1960, the group comprised John Lennon, Paul McCartney, George Harrison and Ringo Starr and are regarded as the most influential band of all time.
Brian Epstein was their manager and George Martin produced most of their music. Their first single was "Love Me Do", in late 1962.
By 1964, the Beatles were worldwide stars and led the "British Invasion of the United States. The televised performances on The Ed Sullivan Show were viewed by approximately 73 million people. The August 1965 concert at New York's Shea Stadium marked the first time that a large outdoor stadium was used for such a purpose,
The Beatles Story, the world's largest permanent exhibition purely devoted to telling the story of the lives and times of The Beatles, is based in Liverpool.
I am paying a visit in July 21 hoping to take in the Beatles Story Exhibition , a city " blue route " tour with Liverpool City Sights and explore some photo opportunities for future projects. Perhaps also a visit to the Cavern Club,
The Cavern Club opened on the 16th January 1957 in a warehouse cellar at 10, Mathew Street, Liverpool. Owner Alan Sytner named the club after the Paris jazz club, Le Caveau De La Huchette and planned for it to become the top jazz venue outside London.
The above arena painting has now been sold, watch out for my second version coming soon !