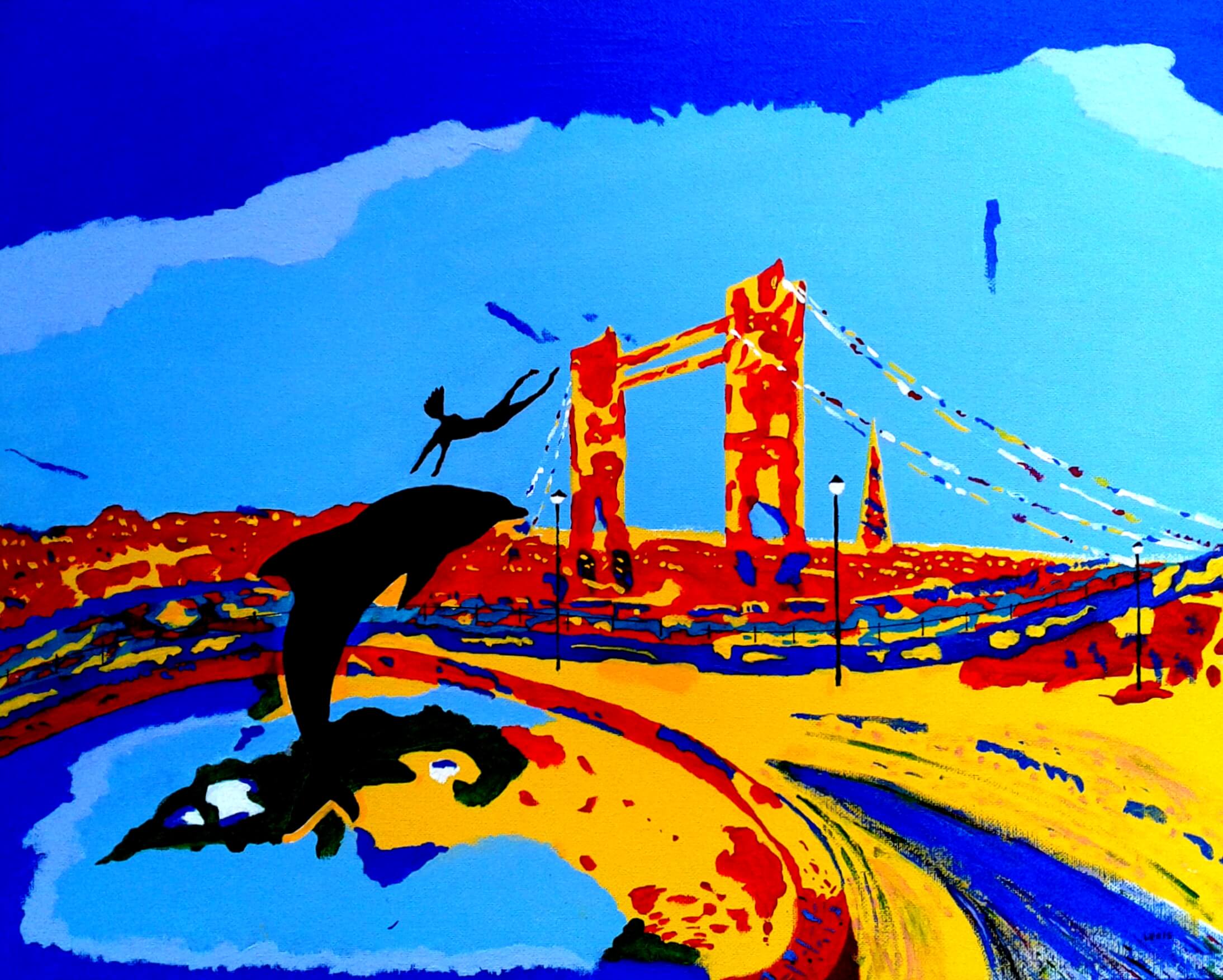 Starting with Manchester , I will be painting a series of city landscapes over the next few months but with a modern art feel and certainly not traditional. I will be looking for unusual angles and artistic license to include buildings out of location. Next will be London ; the London Eye … watch this space !
Update – I have decided to give this subject matter a quirky feel, perhaps a fish eye view ? Most of the drawing has been done, just the big wheel to finish and at last I have used my French Curves !
Thanks for the comments I have received.